CORED WIRE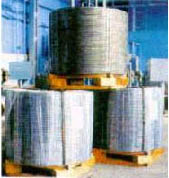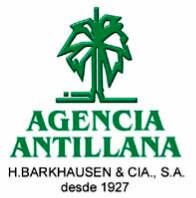 ---
CORED WIRE technology has become an integral element in secondary metallurgy where the precise treatment and fine adjustment of the chemistry of molten metal is required. The continuing development of CORED WIRE and wire feeding systems has greatly enhanced secondary metallurgy possibilities. CORED WIRE, widely employed for the calcium treatment of steel, also lends itself ideally for use in many other important processes. One such process is the reduction of the sulfur content in blast furnace iron to extremely low values. Using CORED WIRE with a mixture of Mg and CaC2, low sulphur targets can be precisely achieved for any heat size.
---
Exacting final analyses.

With CORED WIRE technology precise chemical adjustments are possible, resulting in improved quality control and more efficient use of plant equipment. Final additions of C, Si, Mn, S or V can bring these elements within the ever tighter requirements of modern metallurgy. Microalloying quantities of B, Nb, Ti, V and/or Zr can be added precisely and reliably. In addition, CORED WIRE provides the most environmentally sound method of alloying with Pb and Se to improve the machinability of steel. Furthermore, in addition to other rare earth metals, Ce in the form of mischmetal is available for alloying purposes and as an efficient deoxidizing and desulphurizing agent.
---
Cored wire. Coil specifications
.
Cored wire is used in ferrous metallurgy for out-of-furnace treatment of steel and pig iron.
Cored wire is a steel thin-walled shell with lock seam and filler inside in the form of powder and granules. Its diameter is 11 mm, 13 mm, 16 mm. 
Cored wire is supplied in coils packed in boxes or on pallets.
The wire is fed into ladles for treatment of steel and pig iron by injection machines.
Cored wire is delivered by lots.
Outer coil diameter from 800 up to 1500 mm.
Wire length in coil:
   13 mm in diameter- up to 3000 m.  
---
---
Filling cored wire

Diameter

Nominal a filling, gr/m

Filling Factor, %

Size of bay

Internal diameter, mm

External diameter

1000mm

1300mm

Width,

mm

Mass,

kgs

Width,

mm

Mass,

kgs

CaSi-30

(CaSi-30%)

13mm

215

0,53

600

570

800

630

1480

FeCa-30

(Fe-70%

Ca-30%)

13mm

262 (Fe-183, Ca-79)

Fe-42.3,

  Ca-18.2

600

570

870

630

1610

FeAlCa

(Fe-30%

Al-30%

Ca-40%)

13mm

167 (Fe-50, Al-50, Ca-67)

Fe-14.7, Al-14.7, Ca-19.7

600

570

680

630

1260
---
Prices following:  Oct . 2001 FOB
CaSi30 – 1600 USD/MT on filler
FeCa30 – 2650 USD/MT on filler
FeAlCa – 3900 USD/MT on filler