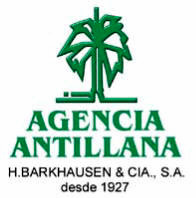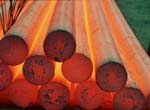 Our Services

Activity Trader : 

50%

Agent :

50%

Gross Sales All Markets :
(Annual USD$)

$ 62,000,000.00

Main Business Sources :

Direct sales and Inquiries. Clients Database and referrals. Trade associations. Metal Trade and Bulletin Board . Fast Track and Steel Track. Steel Screen.

Number of Employees   
in Local Sales : 

9

Number of Employees in  
International Sales :

4

Number of Administrative,   
Office and Accounting  
employees :  

5

Number of Inquiry hunters and  
referrals employees :  

3

Number of research and 
development for 
new products employees :

1

Number of external sales   representative commission   basis non employees :

9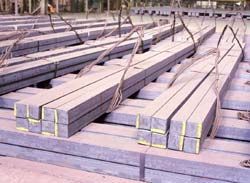 ---
Agencia Antillana Ltd ., part of the larger group H.Barkhausen & Co. Ltd ., a steel & construction material trading company sourcing steel mainly from the Turkey, Korea, CIS, Russia, Europe, Mainland China, Japan, South Africa, Chile  & Brazil . We are providing the information below for your consideration and would like to hear your  feedback in regards to possible cooperation and business proposal between our companies.
We have built solid relationships with many  steel  mills within a barter and counter trade framework resulting in a monthly  quota tonnage. An integral part of Ag.Antillana's  business  is supply of raw materials to some Caribbean and Central American steel mills. A. Antillana Ltd  not only purchases raw materials,  but also manages the logistics and distribution of raw materials from  their source location to the  mills, which assures Ag. Antillana's dependable supply. Ag. Antillana traded over 400,000 M/ tons of steel in 2001 and current  progress indicates that we are well on our way to surpass this tonnage in  2002.
Some of the products we currently trade are:
Flat products (plates, hot and cold rolled coils and sheets, Galvanized, Aluzinc, etc.)

Long products (WF Beams, wire rod, angles, flats, merchant bars, reinforcement bars,

 

forged bars, sections, cold bars, SS bars, etc.)

Semi-finished products (pig iron, carbon steel slabs, billets, etc.)

Tubular products (seamless tubes and pipes, hollow sections, stainless bars, cold-drawn tubes and pipes, Galvanized Pipes, etc.)

Non prime-products (hot and cold rolled secondary and over-rollings in coils and sheets, etc.)

Non Ferrous Commodities : Zinc ingots, Copper Wire Rod,

 

Aluminum Ingots and Coils, etc.

Plywood , Lumber, MDF, Chipboard, Hardboard, treated wood poles, etc.

Chemicals and Pharmaceutics, etc.

Machinery for the Steel industry, and hardware parts.
Trading in steel products around the world, Agencia Antillana office in Santo Domingo, Dominican Republic currently coordinates global sourcing for sales, vessel chartering, documentary trade and financial operations via our banks in USA or Germany.  Our markets include all Caribbean Islands formerly none as West Indies, North of South America and the complete Central American countries, thou we have concluded some operations in the Middle Eastern countries as well as Europe and North America. Our group consists of many experienced individuals with many years of steel trading experience.
We are always seeking to develop new business relations around the world. Please forward to us details of your current market activities and your interest in our products so that we could assess areas of mutual interest and possible future cooperation between our companies.